The McMorris Foundation would not be where it is today without the loyalty and support of a growing community of friends, family, and valued community partners. Together, we help boys and girls across Canada explore their athletic potential and reap the benefits of active, healthy living.
Mark McMorris
2x Olympic bronze medalist in snowboard slopestyle
15x X Games medals in big air and slopestyle
Named Rider of the Year by Snowboarder and Transworld Snowboarding
Best Male Action Sports Athlete at the ESPYS
First snowboarder to land a backside triple cork 1440
Raised in the flatlands of Saskatchewan, Canada, Mark McMorris has become one of the most decorated and successful athletes in competitive snowboarding history. In 2011, he became the first person to land a backside triple cork 1440, a trick so difficult it was once thought impossible. In 2012, at the age of 18, he became one of few people to win double gold at the same winter X Games event, with a victory in both slopestyle and big air (where he also landed the first triple in X Games history).
He's gone on to claim over a dozen X Games medals, winning events from Aspen to Norway, and a bronze medal at the debut of snowboard slopestyle at the 2014 Olympic Games in Sochi, Russia. He's earned medals at the Dew Tour, the U.S. Open, Air & Style, and more in both slopestyle and big air. When he's not competing, Mark has appeared in snowboard films including Brain Farm Cinema's "The Art of Flight," Burton's "Standing Sideways" and "13," and his own feature film project, "In Motion," shot mainly in the backcountry.
That's not all: He's the star of his own video game and he launched a charitable organization with his brother called the McMorris Foundation that helps give Canadian children access to sports. Throughout it all, Mark's known as a laid-back guy who can throw down his best even in high-pressure situations. "Whenever the pressure kicks in, I've been able to perform," Mark says. "That's an athlete's dream. It all makes me want to try harder and do better."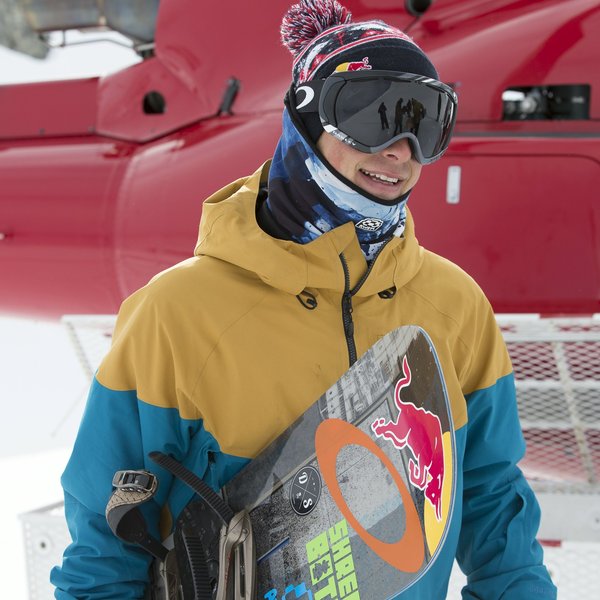 Craig McMorris
Scored opening segment of 2016 ManBoys Movie
Snowboard analyst for CBC during 2014 Olympics
Commentator for X Games and other major action sports events
Former Canadian National Team Slopestyle competitor
Craig McMorris may have been raised in the prairies of Saskatchewan, Canada, but he's become a veteran of the Canadian snowboard scene after first stepping onto a board at the age of 11. Craig sends it at all times, with a personality as big as the tricks he stomps. He's an all-around rider, known as much for his park skills as his backcountry savviness.
A former Canadian National Team member for slopestyle, Craig switched gears in 2014 to focus on broadcasting. He worked as a snowboard analyst and commentator for CBC during the 2014 Winter Olympic Games and then for ESPN as an on-air personality during X Games. "I'm really passionate about snowboarding. I know the tricks, I know everyone who's competing," Craig says. "That makes it easy to talk about on air."
Now based out of Whistler, British Columbia, Craig continues to appear on-screen on his snowboard, too. Case in point: His opening segment of the 2016 ManBoys movie, he says, is one of this proudest achievements.